Our new top of the range for the 2023-24 winter season is Crust, a lightweight and durable adjustable ski touring pole that incorporates the brand's best solutions in terms of design and materials. The top shaft in aeronautical aluminium Ergal 7075, a material that offers the best ratio between weight and resistance, has been combined with a bottom tube in carbon-kevlar, a mix that combines the lightness of carbon with the impact protection of Kevlar, an aramid fibre also used in bulletproof vests. This makes the pole lighter where it is really needed, i.e. away from the grip where the weight is multiplied by the lever arm, while maintaining the strength and reliability of aluminium where grams count for less. Crust features an ergonomic foam grip that is not only comfortable but continues downwards to allow the pole to be gripped at different heights depending on the slope. The new pole is completed by ski touring-specific solutions such as the possibility of unhooking the strap and the 90 millimetre asymmetrical basket that facilitates progression with skins.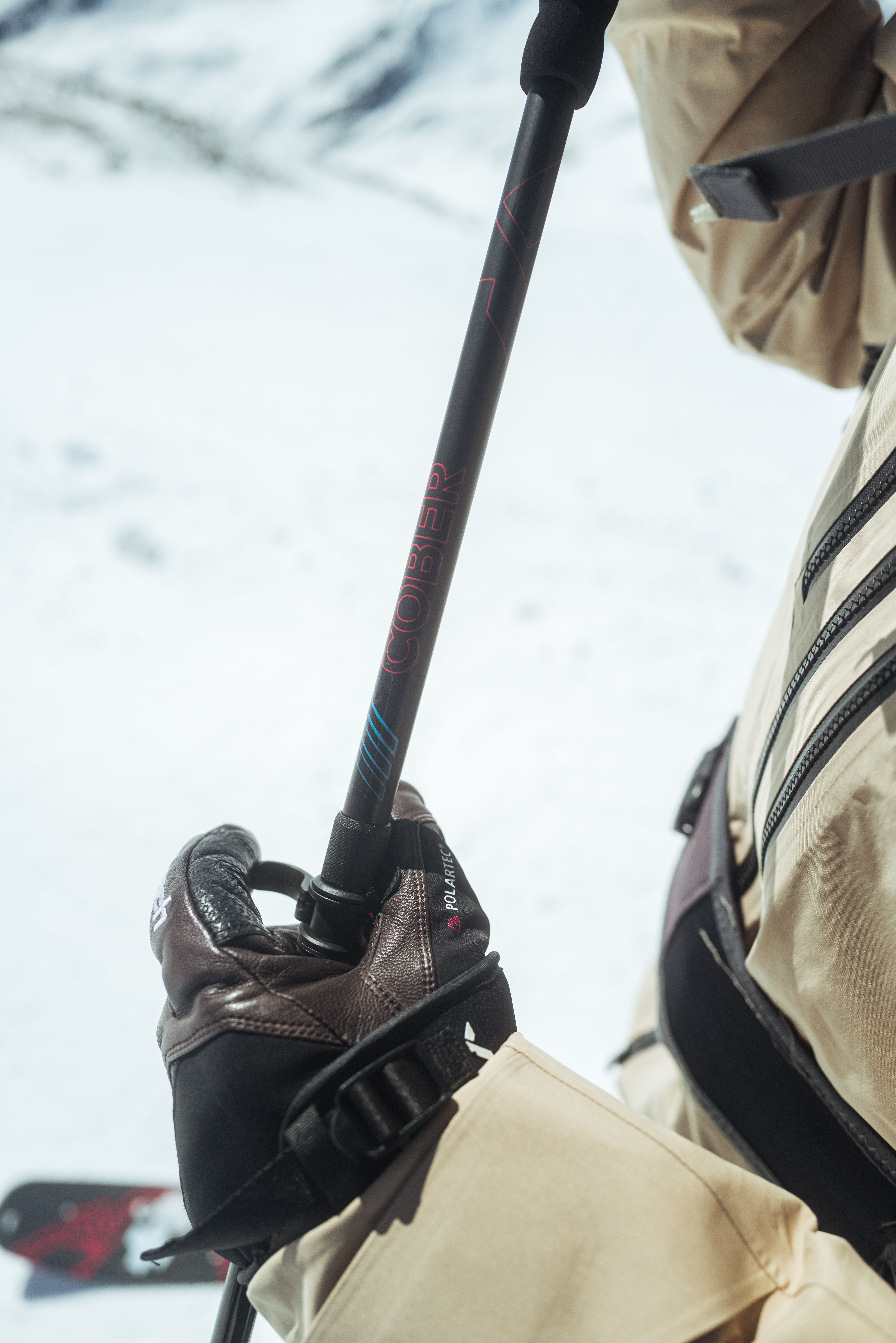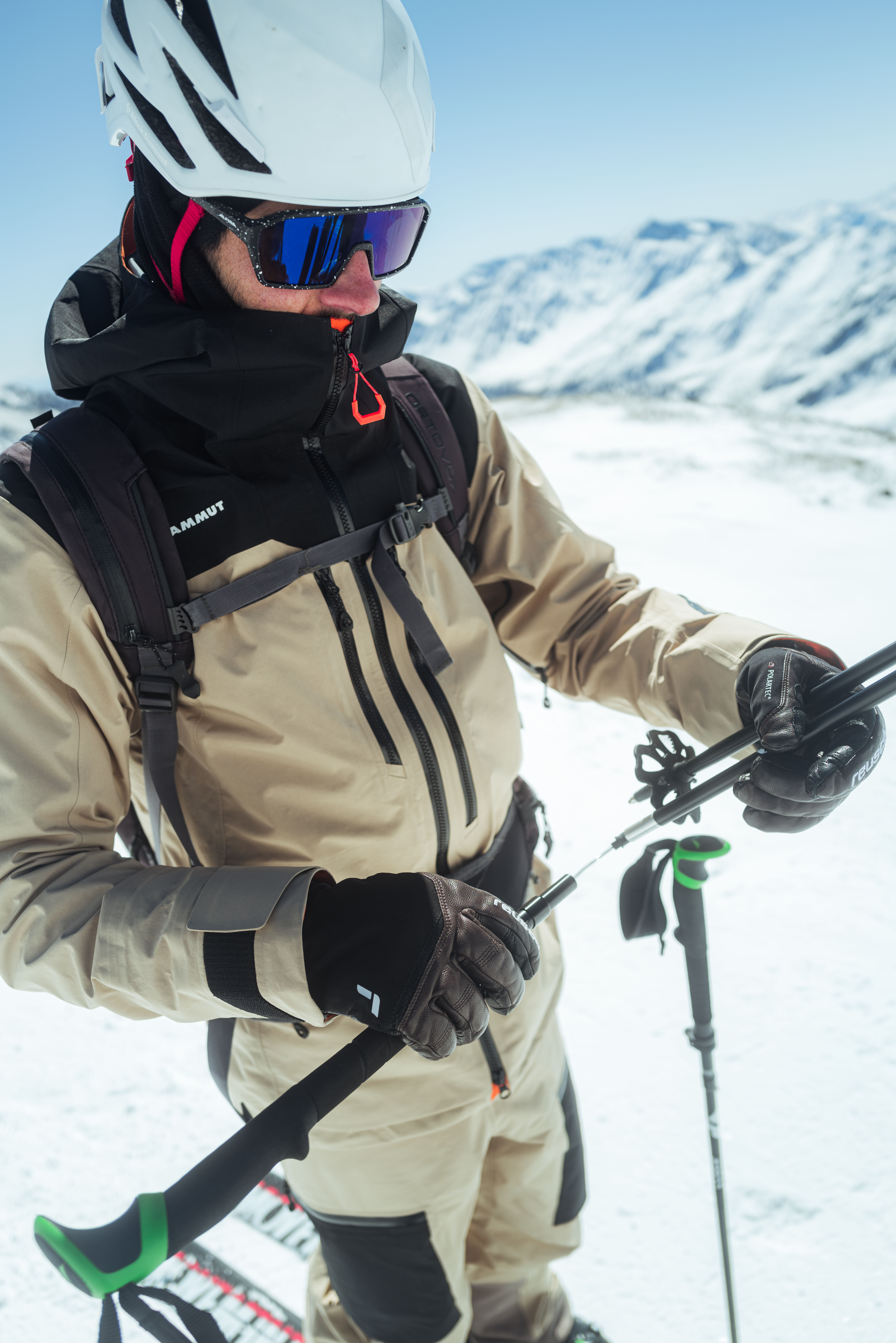 Storm is the new adjustable pole dedicated to enthusiasts who enjoy high-intensity ascents, including those during competitions. It is made of full Ergal 7075, the aeronautical aluminium alloy that offers maximum reliability with the best weight-to-strength ratio. Storm's handle is made of natural cork, a solution dedicated to those ski mountaineers who ski without gloves in springtime or during high-intensity ascents. The shaft section under the actual grip is covered in rubber to allow a firm grip when an asymmetrical pole grip is required. The new Storm is completed by dedicated solutions such as the possibility of unhooking the strap and the duck design basket without a front section, a solution that virtually eliminates the possibility of catching snow even when the forward movement is particularly rapid.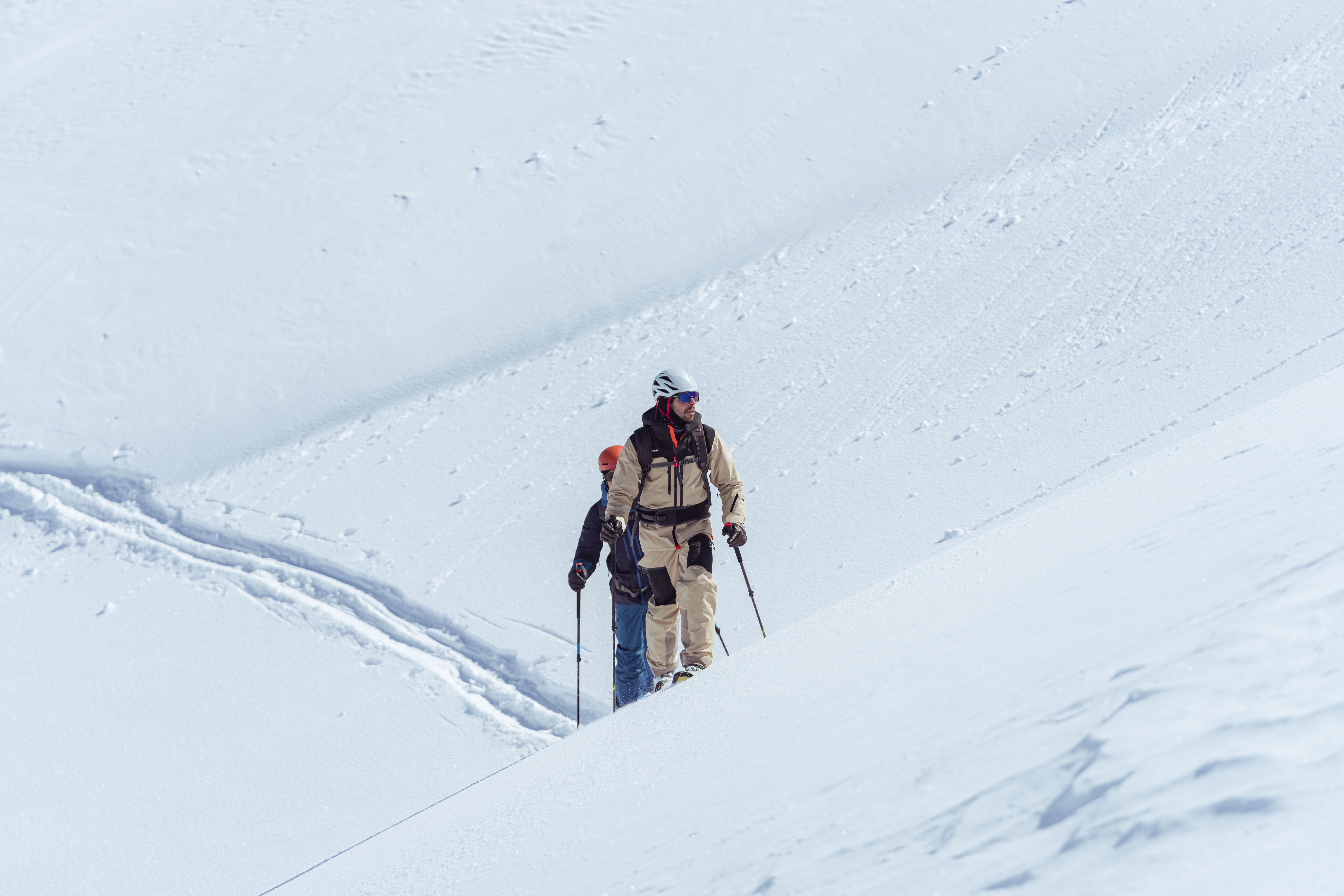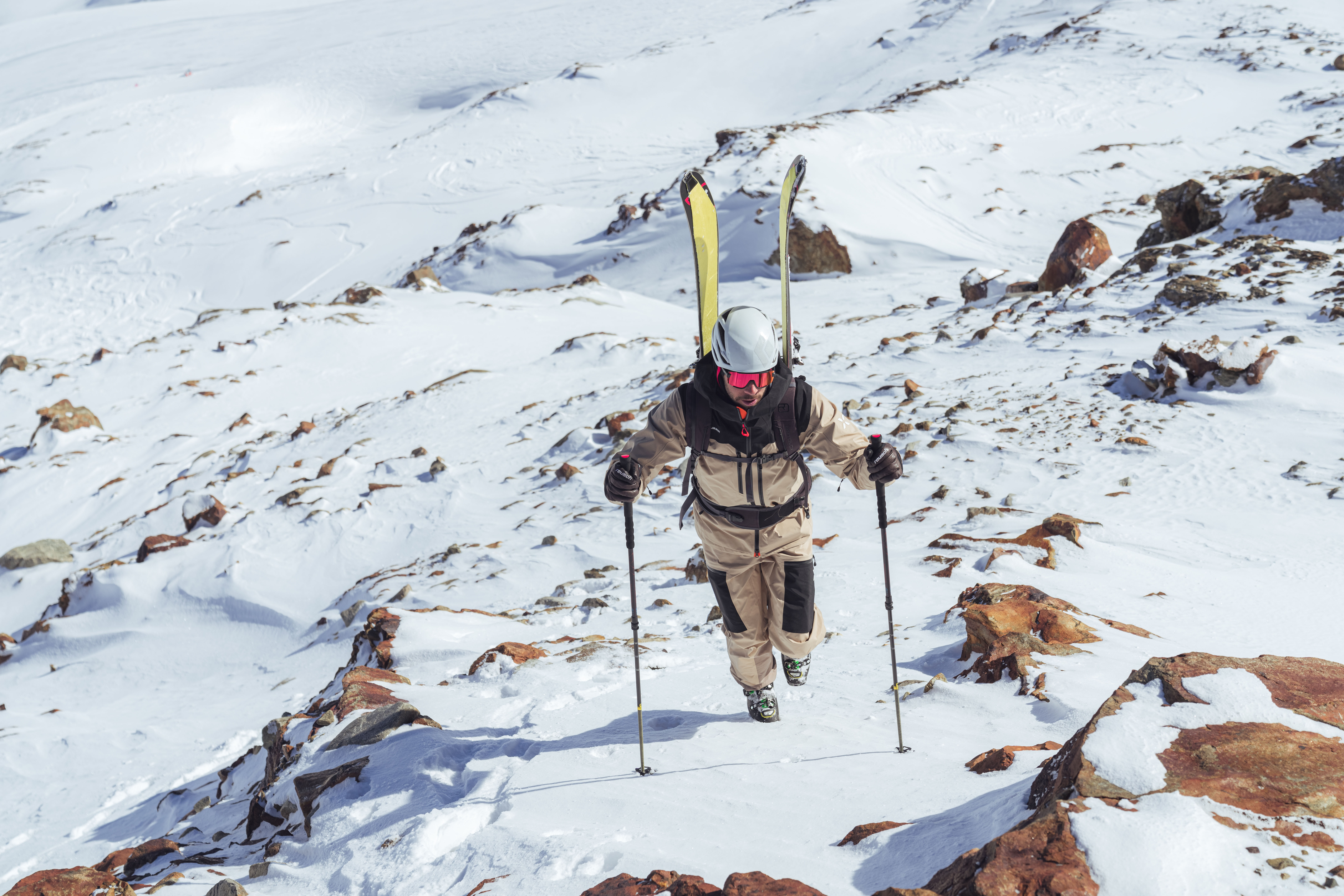 Completing the trio of new products for the season is the Brave pole, a four-piece automatic in Ergal 7075 aeronautical aluminium developed for those who need to minimise the size in their backpack, such as splitboarders. Brave features a comfortable ergonomic foam grip with a 7-degree angle and infra-directional grip that extends over the pole to allow for different grip options, and an asymmetric 90-millimeter basket that facilitates progression with skins. Once folded and stored in the supplied bag, the new Brave takes up less than 40 centimetres.
All three of our new poles feature the unique and reliable CamLock lever, the neoprene loop, a material selected both for superior comfort and because it retains less snow when the pole is tucked upside down during belays, and the widia toe cap.