It is a special bond that binds us to the mountains, a double thread that passes through projects of social and environmental responsibility, which is shaped also through art.
This is how the new *herbarium x Cober capsule collection was born, as part of "The Art of Skiing", the project conceived and realised by us to strengthen the link between the mountains, sport and art. A transversal thought, as well as inspiration for the artist herself called upon to give it form, Sara Quatela, who has created for Cober a series of illustrations with a natural and environmental theme, with strong references to the sinuous movements of skiers on the slopes.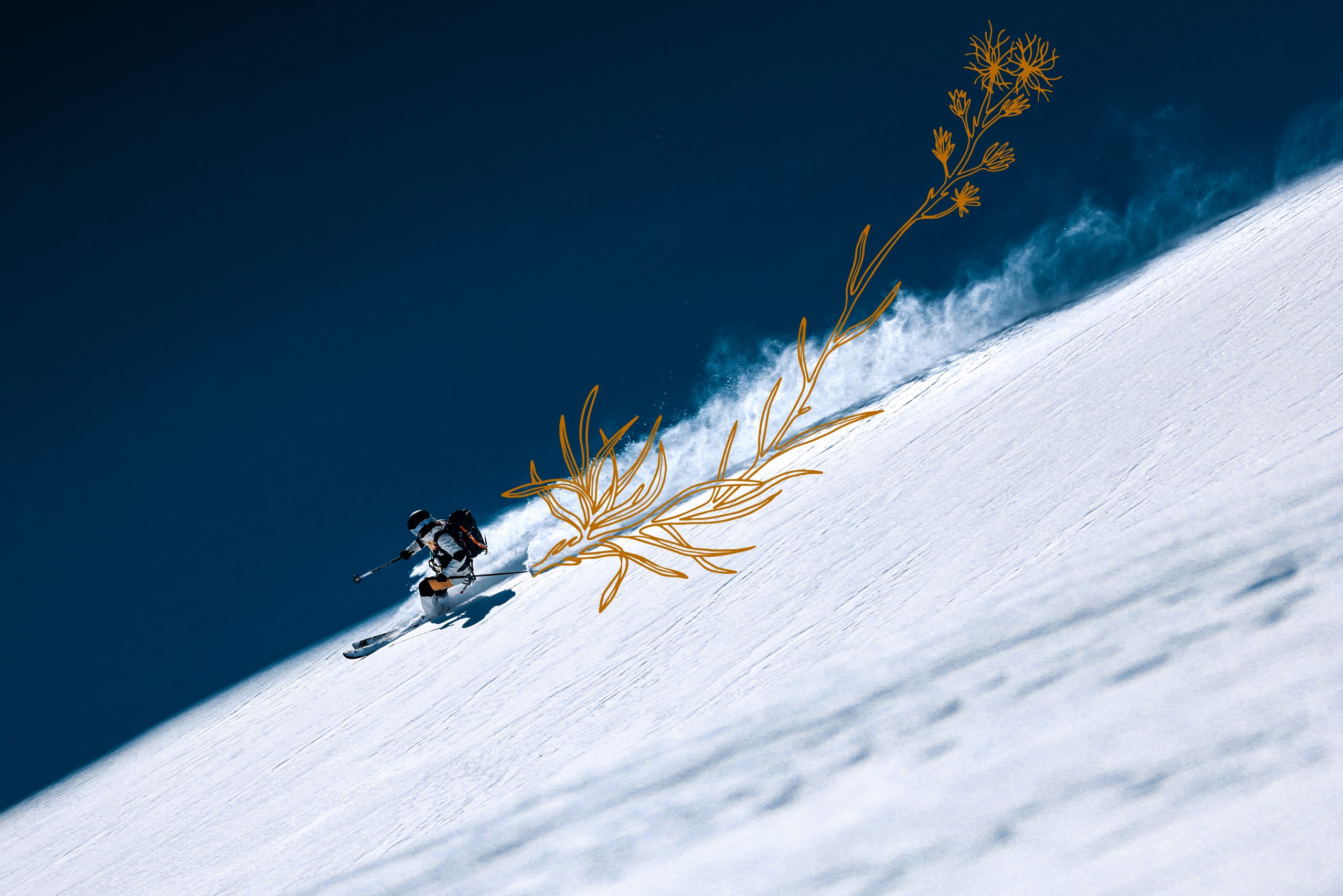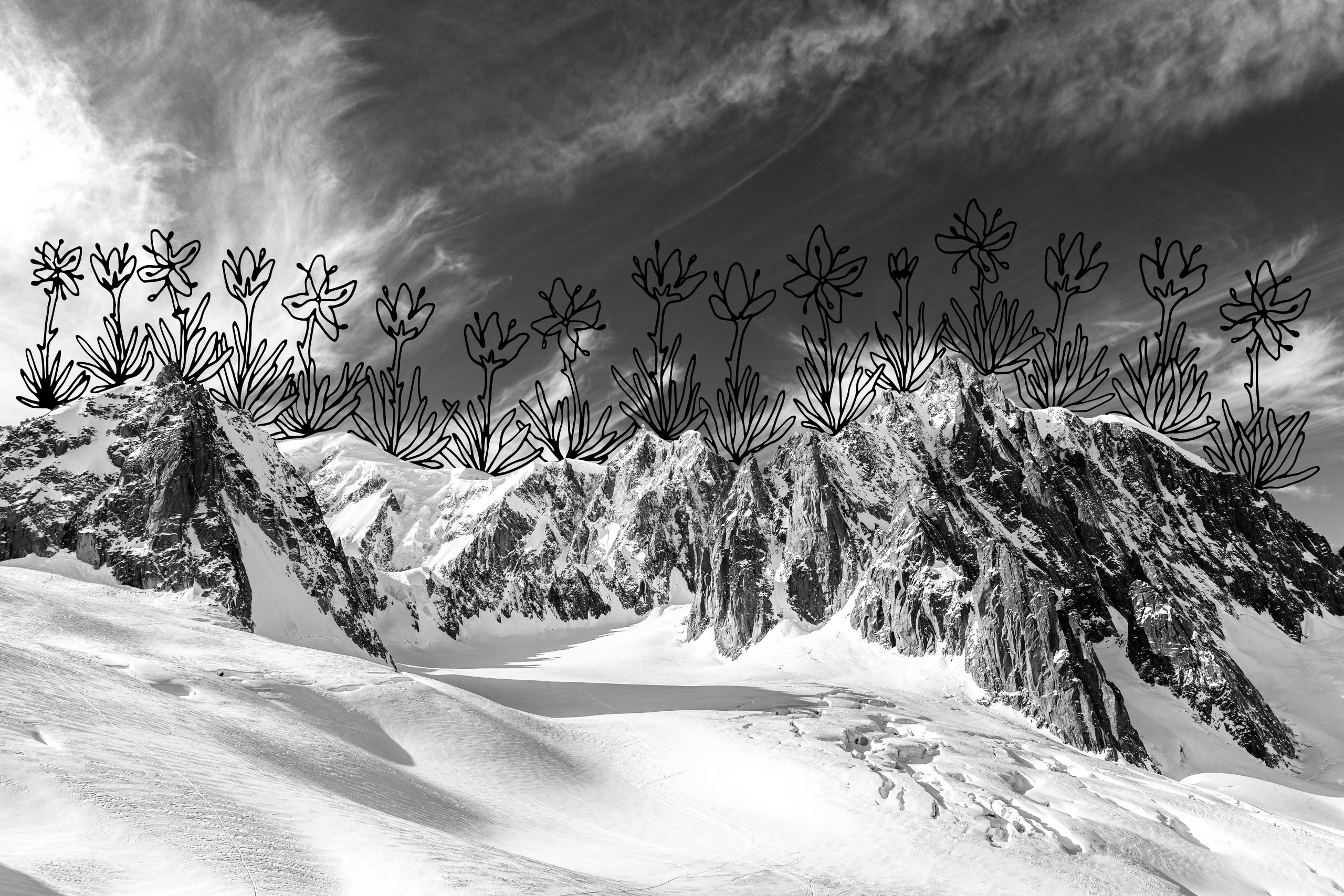 "I imagined all this as an 'echo' that spreads around the aching glacier and reaches us." – Sara Quatela
The starting point for artist Sara Quatela was the idea of wanting to narrate and illustrate some mountain species, as this is where the sports activities of Cober users are most concentrated. Her research began with reading the article 'The consequences of glacier retreat are uneven between plant species' published in Frontiers in Ecology and Evolution by Gianalberto Losapio (Department of Biology, Stanford University), Bruno Cerabolini (Department of Biotechnology and Life Sciences, University of Insubria), Chiara Maffioletti, Duccio Tampucci and Marco Caccianiga (Department of Biosciences, University of Milan) and Mauro Gobbi (MUSE – Science Museum of Trento).
The research carefully explains how pioneer species follow glaciers in their retreat and highlights how once these disappear, plant diversity will decrease and up to 22% of the 118 species analysed could locally disappear or go extinct altogether. Hence, the name of the collection 'The echo of glaciers', evocative of the lament of the glaciers as they melt, as if it were a cry for help addressed to mankind.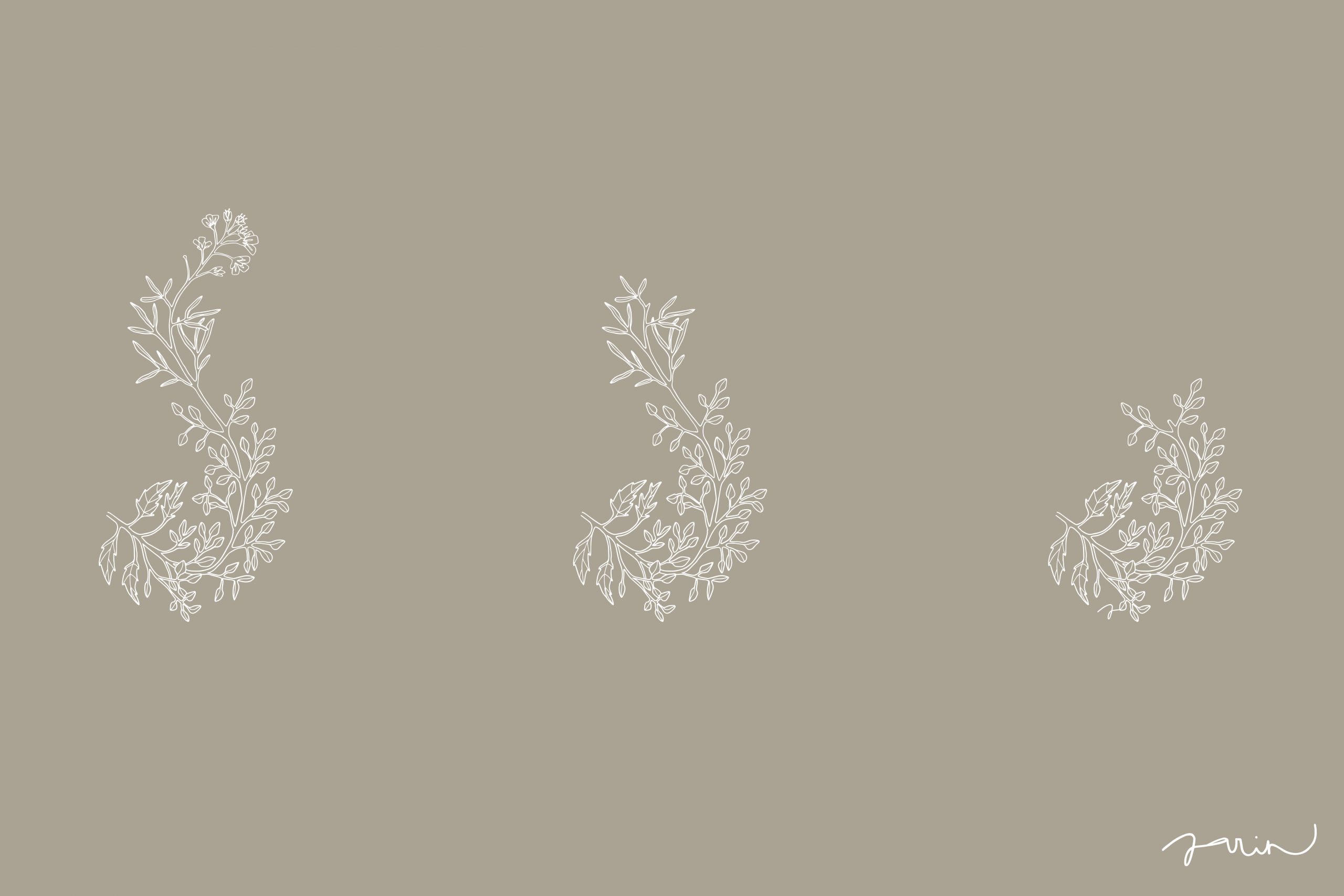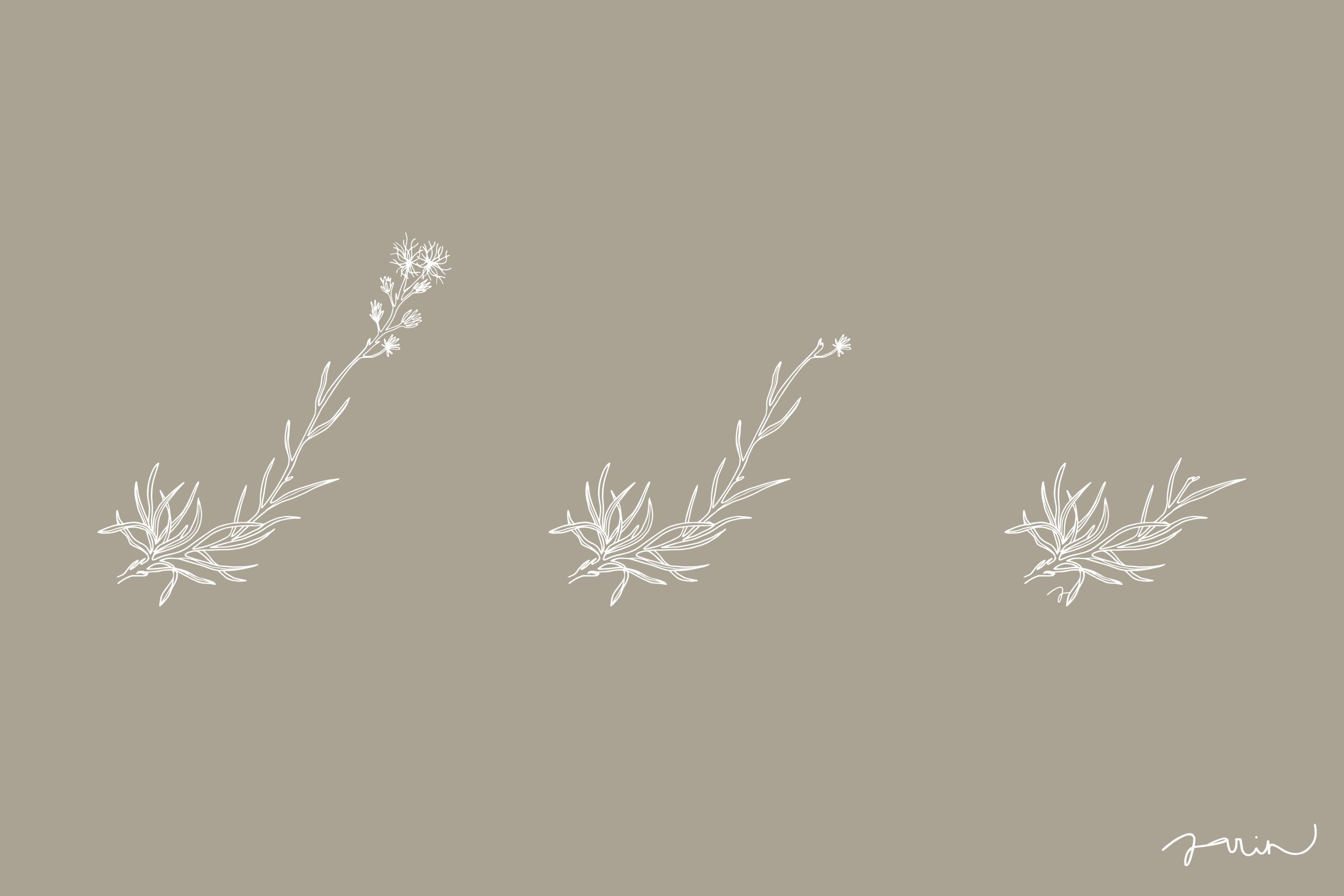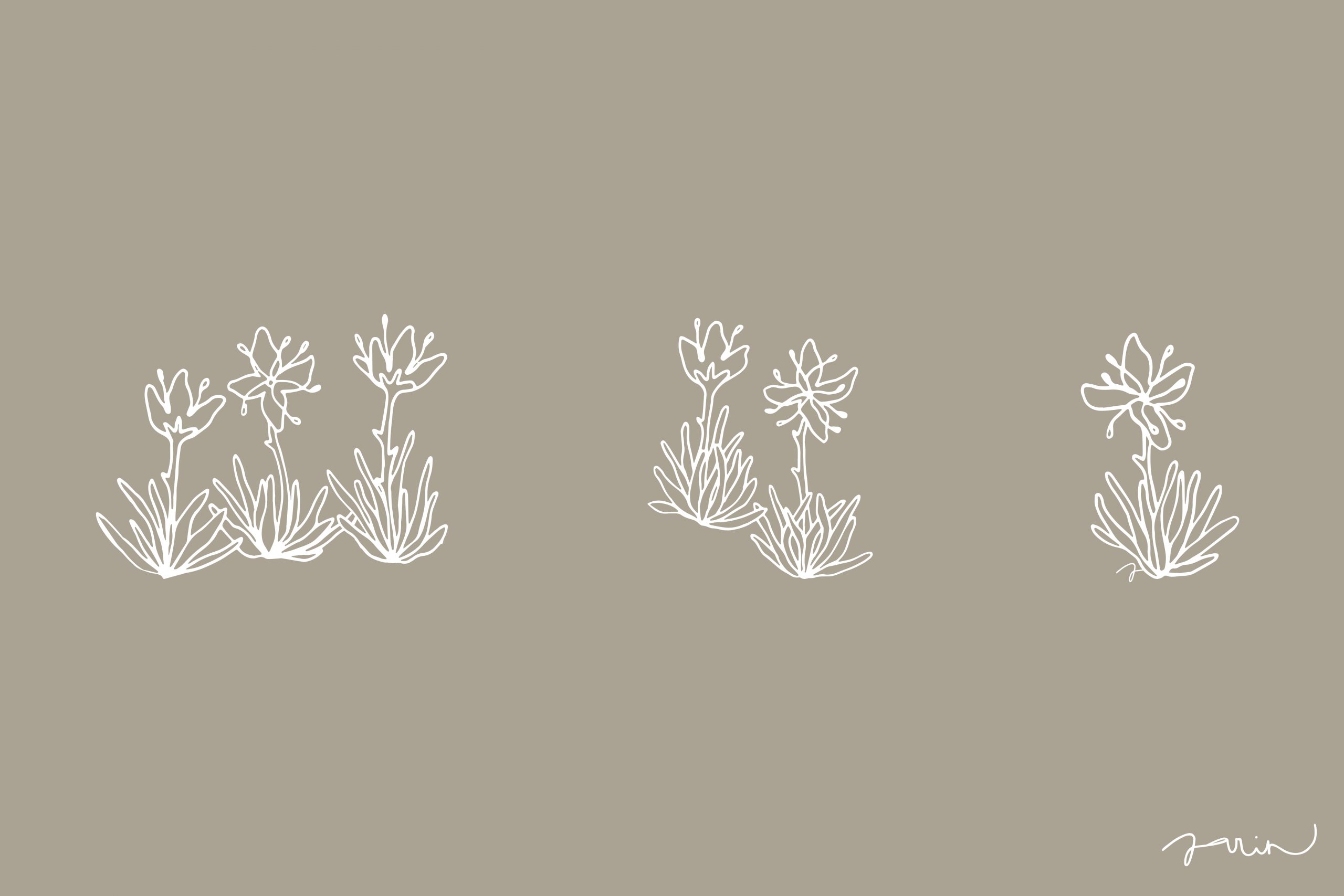 If the heart of the project is fuelled by sensitivity to environmental issues first and foremost, so is its realisation, fully consistent with the innovative and sustainable approach underlying Cober's work. In fact, the artist's art and thought took shape thanks to the FAIRENOUGH. team, a project promoting ethical fashion.
The *herbarium x Cober T-shirt series are thus made of organic cotton, produced through a controlled and certified production process according to the latest version of the 'Global Organic Textile Standards' and in factories powered by renewable energy and low-impact raw materials. In addition, all illustrations are silk-screen printed by inmates of the Lorusso Cotugno prison in Turin.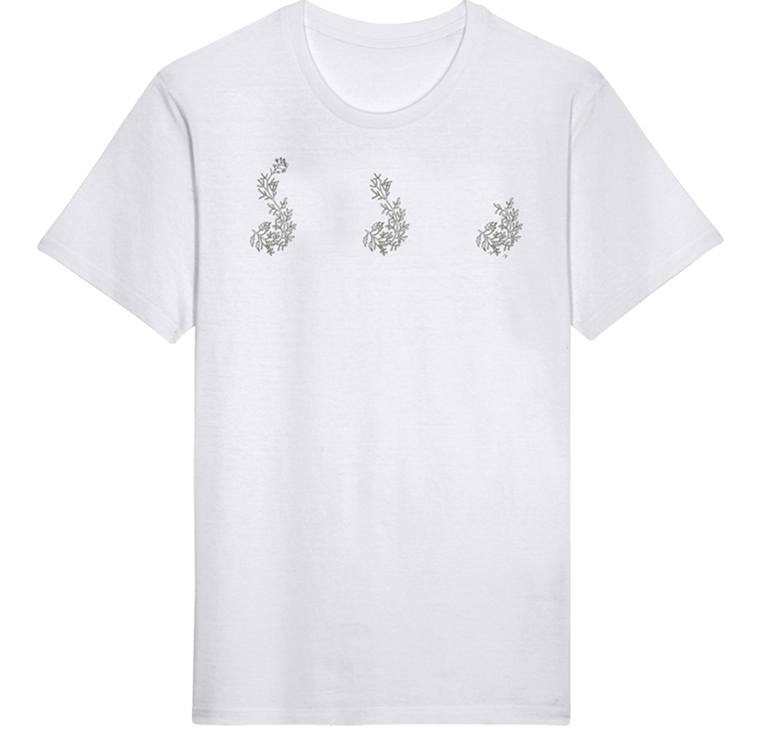 Cardamine Resedifolia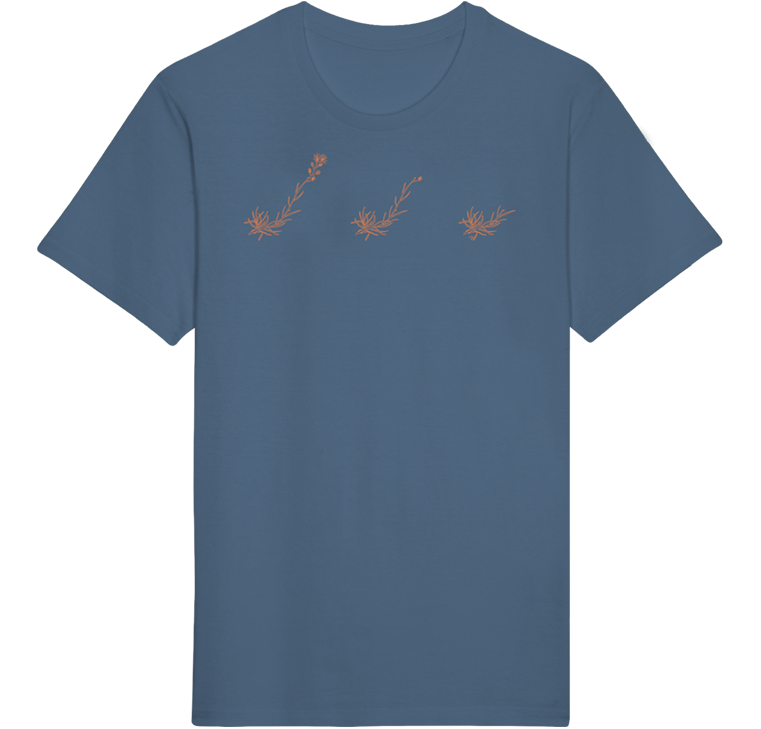 Gnaphalium Supinum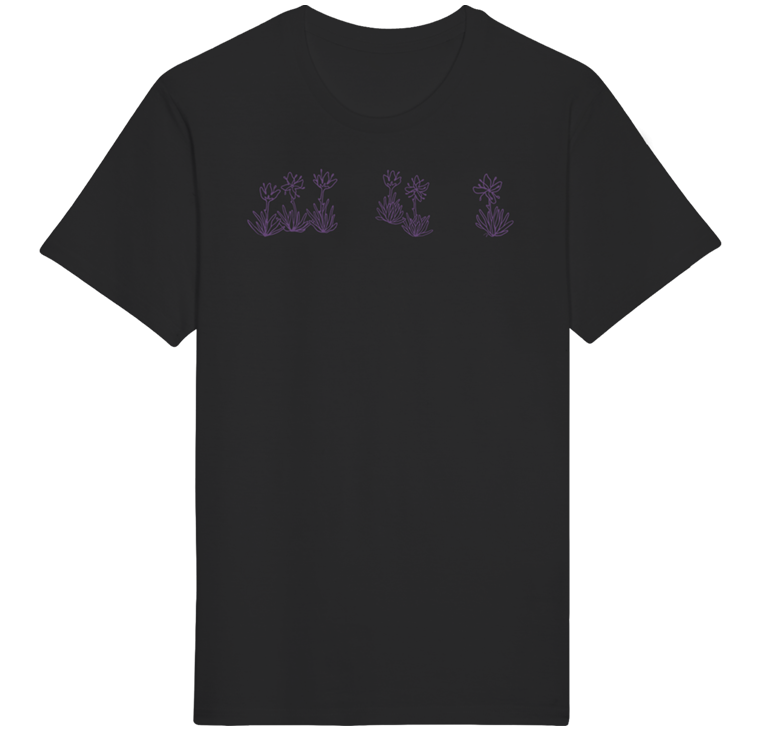 Minuartia Sedoides